Its here! The month we have finally been waiting for (besides our beloved June, July and August) has arrived! As the December holiday season gets underway we are overjoyed with all the holiday cheer! Even though we love celebrating we love relaxing just as much during our holiday getaways! Sometimes it's nice to get away from the cold city and jet-set off to somewhere warmer! We've checked out a few fun places we think are worth visiting this holiday season!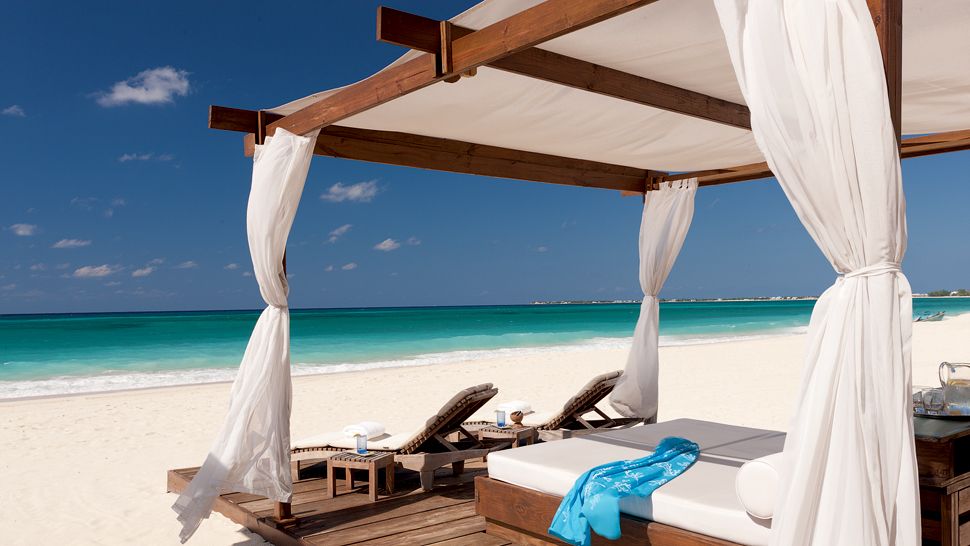 We are definitely partial to cabana's on the beach so when the Ritz Carlton Grand Cayman offers a set up like this, we just can't refuse!
If you use your holiday getaway to escape then Peter Island is the perfect destination. With five exclusive beaches each offering a secluded, calm atmosphere, it'll be hard to leave!
Everyone is guilty of last minute gift shopping but don't worry we've got you covered with our Jet-Set Gift Set full of Hampton Sun goodies! It's perfect for every skincare and beach enthusiast on your shopping list and airport approved for your holiday getaway!
Can't wait to see your #HamptonsHoliday pictures!