While we may not want to give up sipping on refreshing mojitos or frozen margaritas just yet, with the weather changing maybe it's time to transition from sweet Summer cocktails to our cozy Autumn drinks. We've found some fun cocktail recipes that are easy to make!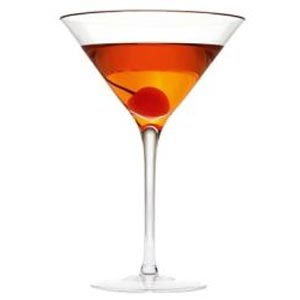 Can't go wrong with a classic Manhattan; 2 ounces of rye whiskey, bourbon or Canadian Whiskey, 1/2 ounce of sweet vermouth and 2-3 dashes of Angostura Bitters.
If whiskey isn't for you then try this fun Friends and Neighbors cocktail. Add a bit of Aperol, Lillet and Suze in a shaker then pour over ice. On top pour Absinthe mixed with ice. We'd say it's pretty refreshing and definitely still looks like a drink you could be sipping it on the beach!
This last one drink is perfect for cold weather and even helps if you're battling a cold (totally a natural remedy)! Who couldn't love the many benefits of a Honey-Bourbon Toddy. Combine honey and hot water until dissolved then add a bit of bourbon! For a garnish add a twist of lemon and a cinnamon stick.
Happy Fall and Happy Cocktailing!